PARTITA /
Partita ry, Porvoo Community College
näytteet:
Partita / nocturne-clip-mp3
Partita / laulajan-laulu-clip mp3
PARTITA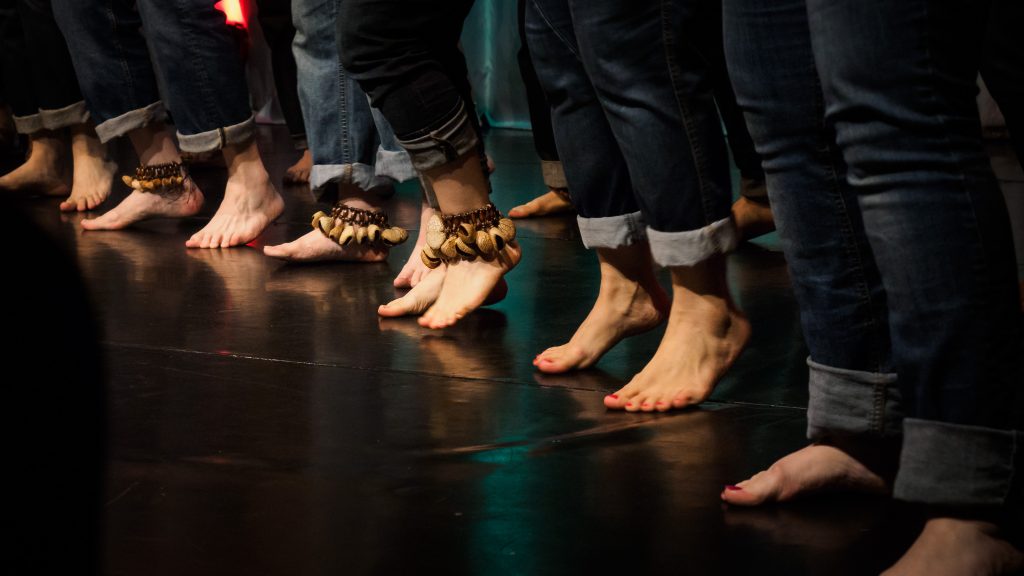 Partita tunnetaan rytmimusiikkiin erikoistuneena sekakuorona, jonka työtapa on usein monitaiteellinen. Eri taidemuotojen yhdistäminen kokonaisuuksiksi on kuoron tapa antaa elämyksiä kuulijoilleen.
Partita myös kantaesittää ja tuottaa aktiivisesti uutta rytmimusiikin kuoromateriaalia.Suurimman osan sovituksista meille räätälöi johtajamme Merzi Rajala.
Ohjelmistomme on usein monella tavalla haasteellinen, laulamisen lisäksi olemme vuosien varrella saaneet myös työskennellä myös taidokkaiden koreografien ja ohjaajien kanssa.
Musiikillista haastetta ja laajaa kirjoa kuvaavat esittämämme monenlaiset estradishow:t,  Duke Ellingtonin Jazzmessu,  Wanhakin nyt nuortuu -jouluohjelmisto sekä Perttu Hietasen sävellyksiin perustuva Eino Leino -levy, Kaihomieli, joka julkaistiin syksyllä 2009.
Tällä hetkellä kuoro esittää Arfikkalaista ohjelmistoa Afrikan tahti nimisessä konsertissaan,
katso 1.5 min video: Afrikan Tahti, promoklippi
Edellesiä Partitan spektaakkelaita ovat mm.
Moulin Rouge – elokuvan dramatisoitu kuoroversio
Porvoossa 2010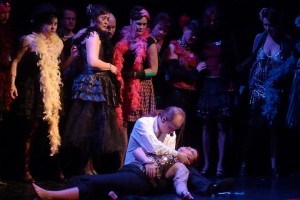 Nightmare Before Christmas- elokuvan dramatisoitu versio
Porvoon taidetehtaalla 2012.


Penny Lane estradishow kultturikeskus Grandissa 2014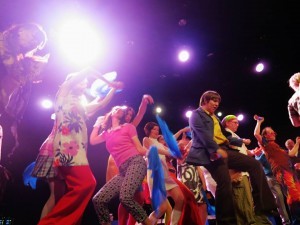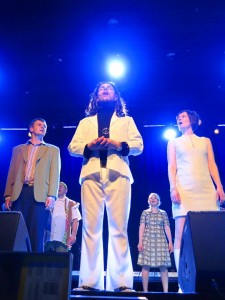 ABOUT THE CHOIR
Partita, based in beautiful and art loving Porvoo, 50 kilometers east from Helsinki, is comprised of 30 highly motivated amateur singers. Partita is renowned of it´s interpretations in different genres and edges of popular music.
Partita has worked with it´s current conductor Merzi Rajala since 1995 and been a very dear instrument to her, in all kind of choral experimentsoften working multiartistic.
Partita has also had the opportunity to be the first to perform it´s conductors,                  Merzi Rajala´s recognized arrangements, choral series and work. Partita sings mostly a capella, often giving multiartistic concerts and events mixing drama, theater,
remarkable historic events and music, working together with other artists and groups.
________________________________________________________________________