Finnish rhythmic choir conducting pioneer, composer and pedagogue,
specialised in popular music / world music genres, fusions,
transcultural collaboration and collective improvisation.
–
Merzi works as lecturer in Global Music Department / Sibelius Academy, University of Arts Helsinki,
and is known as the developer for Global Choir Leadership study-option,
looking into the leadership of collective singing from wide cultural and aesthetic perspective.
She sees choral conducting skills as a great artistic vehicle
to contribute to the society and the world around us all.
–
Merzi also teaches and leads different community engagement projects-
globally –  
in the field of artistic activity.
Merzi appreciates multicultural and multidisciplinary dialog
as part of her own growth and identity as artist and pedagog.
–
"I wish to be a musician, in a holistic way"
You can mail me in this address:
merja.rajala(at)uniarts.fi

NEWS:
Merzi will be the Artistic Director of Tampereen Sävel Vocal Festival 2025

Merzi will be the Artistic Director of SIBAFEST 2024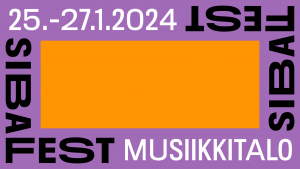 Choirs For Ecocide Law- project got lauched in WSCM, Istanbul 2023
Merzi Rajala, Peder Karlsson, Kirsi Kaunismäki-Suhonen
https://www.stopecocide.earth/choirs
Artist for sustainable future documentary has been released;
Sibelius Academy & Reseach Council of Finland
(Merzi´s Global Music Group, MuTe group and scientists)
https://www.youtube.com/watch?v=A6vuV2II8bA
Merzi got Finnish Music-makers prize
for her work as composer and vocal arranger
27.10.2020
nomination article 2020
Merzi got the cultural prize of the year from Porvoo,
her home town. 12.12.2019
Merzi got nominated as "the choir conductor of year 2019"
by Finnish Choir Conductors Assosiation (8.2.20198)
http://kuoronjohtajat.fi/merzi-rajala-on-vuoden-kuoronjohtaja-2019/

Examples of workshops and festivals Merzi has worked:
Aarhus Vocal Festival, RAMA Voices, Denmark 30.5- 2.6.2019
http://aavf.dk/speaker/rama-voices/
Workshops of rhythm and groove, Tampereen Sävel 8.6.2019
https://tamperemusicfestivals.fi/vocal/tapahtuma/merzin-rytmiklinikka/
Vocal Painting Symposium 2019, Denmark 24.-26.6.2019
https://www.facebook.com/events/2110683252385862/
Blackforest Voices, festival, Germany, 27.-30.6.2019
http://www.blackforestvoices.com
8. Internationales Vocal Jazz-seminar 2019, Trossingen, Germany, 19.-26.7.2019
https://www.facebook.com/events/8-internationales-vocal-jazz-seminar-2019/314908835791080/
You can also contact me trough this form: