I truly enjoy singing with people, jamming with other singers, teaching the growd small songs by ear and
then improvising around those frames and/or creating circle songs  with public.
I see the moments of collective singing without sheets as a possibility to invent something together,
use body and move, listen and learn.
An opportunity for us to be present – here- now.
For me, collective singing, can happen with any group size,
from a couple of singers up to hundreds and hundreds.
The only thing that really matters, is the wish to sing together.
All you need is an open mind and a little bit of courage!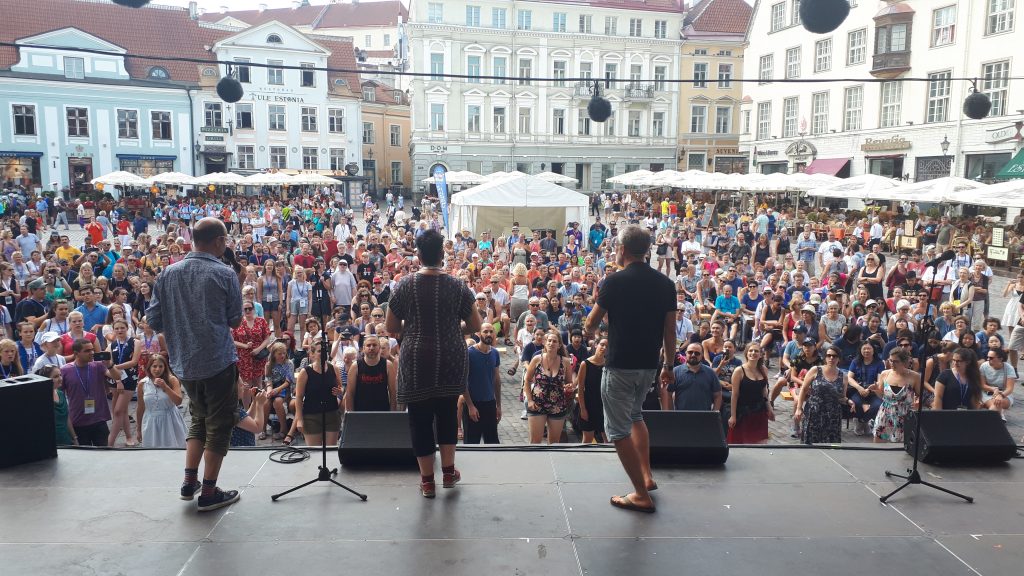 "I welcome you to play and sing with me. Uniting our voices and bodies, we will start with some short songs from different parts of Europe, Africa and Latin America. We will also improvise some new songs together."